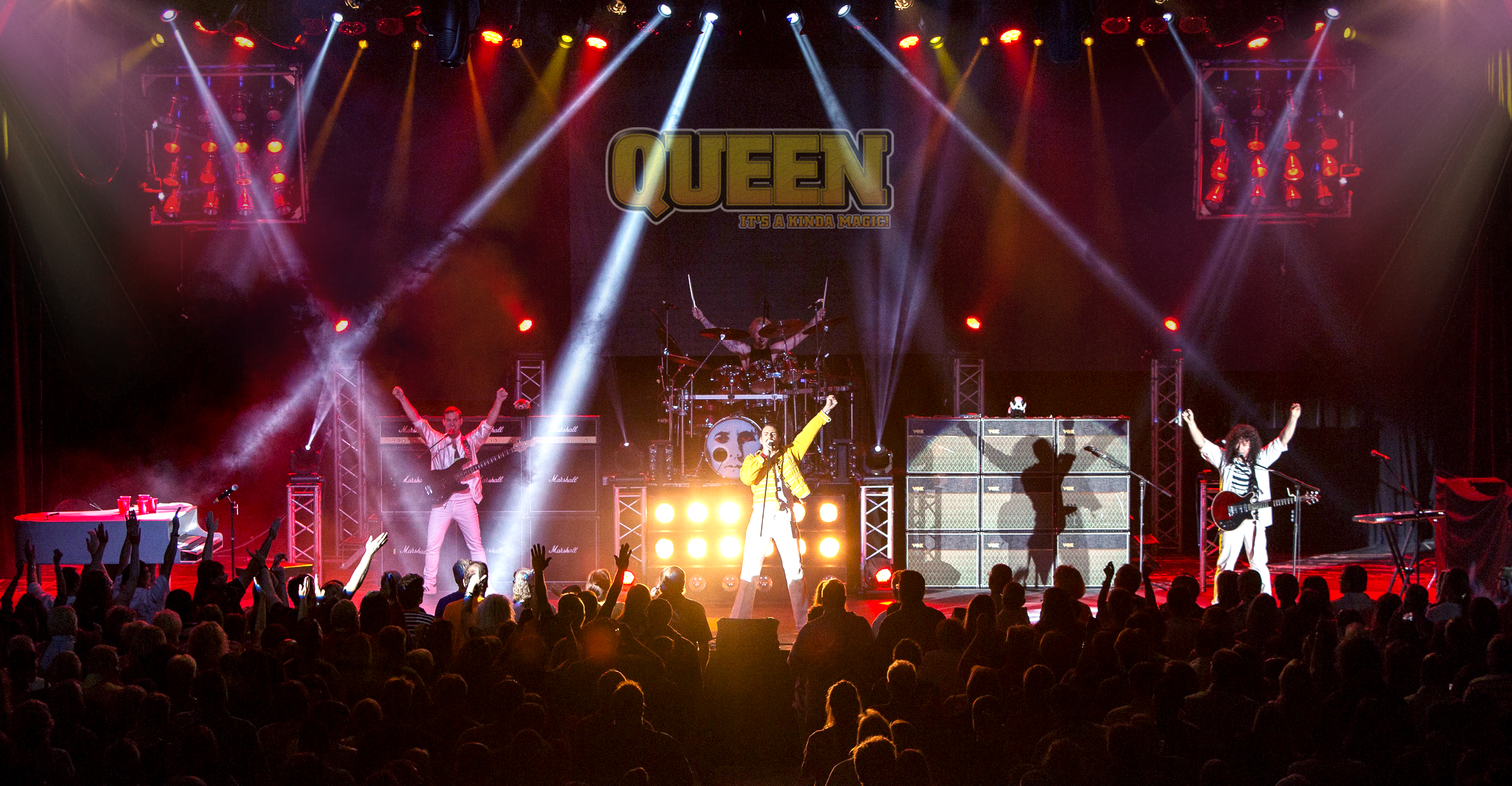 Queen: It's a Kinda Magic recreates Queen's 1986 World Tour concert, featuring over 20 of the band's greatest hits such as 'We Will Rock You', 'Bohemian Rhapsody', 'We Are the Champions', 'Under Pressure' and 'Fat-Bottomed Girls'. Painstaking attention has been paid to all the music – the iconic voice of Mercury, the amazing guitar solos of May and the groundbreaking Rock harmonies. And with state-of-the-art sound and lighting and authentic costumes, this is as close as you'll ever get to the real thing!
"You guys are amazing, sounded great and your attention to detail (even all the drinking cups on the piano) were great! Loved the show!"


-Tracey Martin, Spokane.
"Had a Great time tonight at Joburg Theatre watching QUEEN: IT'S A KINDA MAGIC show. Thank you for the pleasure of witnessing such an AMAZING performance." 
- Ayodele Solanke, Johannesburg. 
"Giles Taylor is the best kind of rockstar… a true gentleman, down to earth and just an absolute sweetheart, which made rocking out to his renditions of all the best Queen classics even better."
-Barbara Loots, Theatre Scene Cape Town. 
Great show awesome band fabulous music. Stayed dancing for the entire show.
-Donna Shedeger, Kamloops. 
"What an insane experience! Having fun dancing and singing along with the Queen Magic."
- Emanuel Pietersen Full, Johannesburg. 
"I've not seen another act in the world do it better."
-Peter Freestone, Freddie Mercurys best friend & assistant for 12 years.
"This is not a tribute band. This is a theatrical experience that puts the audience in a Queen convert, like the ones back in the days of Freddie Mercury. It is an astonishingly accurate replication of the performances staged by Freddie and Queen, down to the light cues, the costumes and even a replica of the Red Special, the guitar Brian May used."
- Jose Ruiz, The Kodak Theatre: United States.